In our glass your products will look absolutely wonderful
Compared to the common makers of mass produced glass bottles, we offer premium glass containers that can't help but attract attention. Thanks to our technology, we can even give advice on new designs and you can also choose from several hard-to-find colours.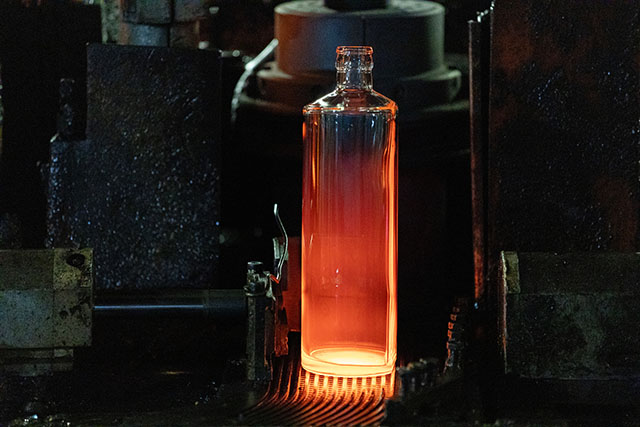 Your products deserve nothing but the best
We have a daily capacity of over 65 tons of glass. We do not colour the molten glass in the feeder, but directly in the furnace, which ensures it has far better properties. This also increases the proportion of recycled material used, thus saving the environment.