Original and environmentally friendly
We know how important appearance is for the end customer, therefore our main focus is on the production of unique premium custom-made glass packaging. We don't put an emphasis on mass production. We approach the material with the same respect we have for nature
Responsibility
Although glass is ultimately recyclable material, thus making our business very eco-friendly, our aim is to be fair not only to our customers, but also employees and the environment. We are constantly investing into innovation of our technologies so that our production is as environmentally friendly as possible. We support our region with with focus on local employment and funding of interesting projects in our area.
Various colours of the packaging glass
We produce glass bottles, cups, flacons and Apothecary jars in several different colours. Apart from traditional colours, such as flint, extra flint and amber, we also make luxurious black and biphotonic violet glass. Glass packaging from pure black glass, which visible spectrum of the daylight cannot penetrate is especially in demand for premium products and limited editions of premium gin, cream liquor
It all starts with a perfect design
Introduce us to your visions and together we will come up with an original design, a suitable colour and the best size.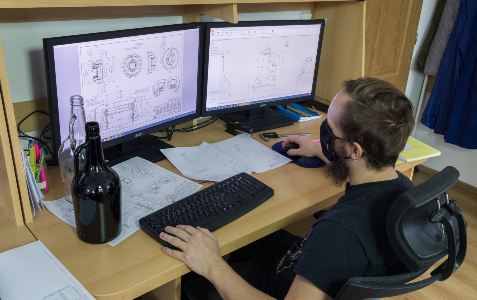 We go on to the drawings
We write everything down, carefully draw the bottle, prepare first calculatations , and prepare a a 3D model which can be printed at our premises.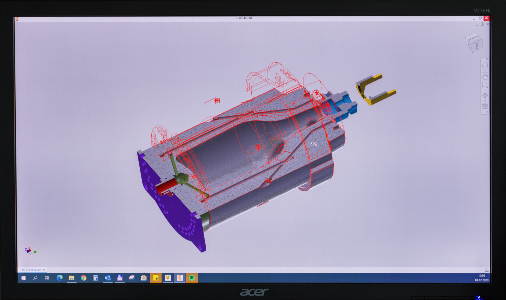 The next part of the process is making of the moulds
At first we start with trial moulds to create glass samples for approval. Once confirmed we continue with manufacturing of production blow moulds. Once the procution is finishet all moulds are duly treated and remain safely stored in the glassworks and are always ready for reuse.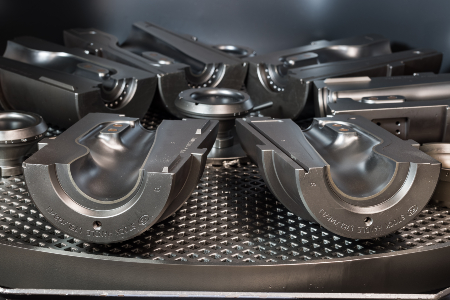 Now it's time to pour the molten glass and decorate the glass
The first touch of art - emboss and/or deboss are given right in the process of casting, . We can also make very complex and detailed surface. In addition, we also work with renowned glass decorators and cutters and enclosure manufacturers who can raise Czech glass bottles to a new level of perfection.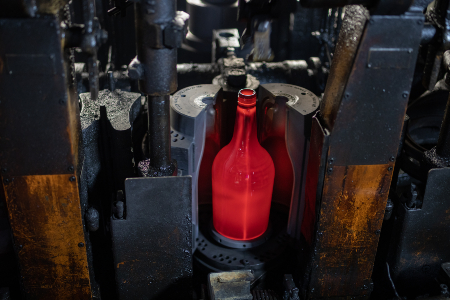 We check all the products very thoroughly …
The quality of our bottles is our commitment to you. Automated or manual, with invisible rays or fine-tuned ear, we will make sure that each and every bottle has the honor to bear our mark of quality.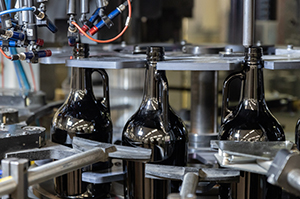 Then we send them out into the world
We know that glass can be very fragile and, in that light, we provide sufficient packaging. We will complete the finished bottles, pack them and send them to you. We know that soon they will be full of excellent content.