The family fruit distillery Žufánek was founded in September 2000 and is located in Boršice near Blatnice. They focus mainly on the production of spirits, but they also have gin, kontušovka (sweet anise spirit) or absinthe in their portfolio. The family company consists of Mrs. Marcela and Josef Žufánek, their sons Martin with his wife Michaela, Josef and Jan with his wife Veronika.
In their opinion, family business is mainly about tolerance and pulling together.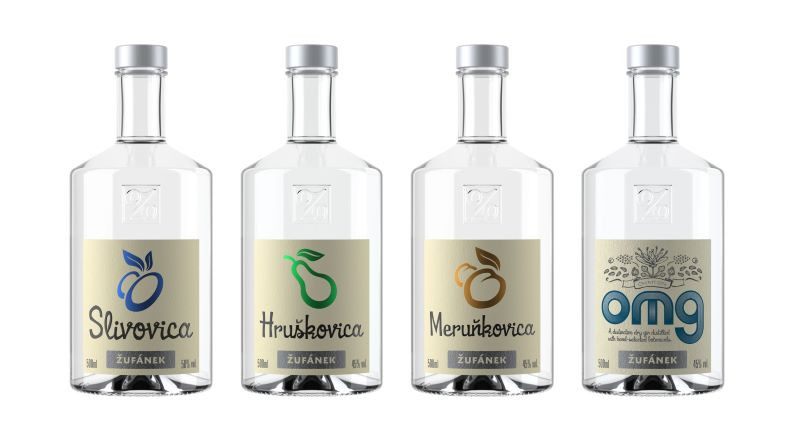 During our distilling career, we have tried 5 types of bottles. But the last fifth is probably final. At least for years to come.
All the time, we were relying on bottles that our supplier imported and sold. And its availability depends on their production in glassworks. Three of those types of bottles stopped production and we had to look for a replacement again. Making your own bottle is expensive fun, we have to pay for the casting mould and also have to order a large quantity to make it worthwhile to start.
It wasn't until the end of 2013 that we could afford it. The Sklárny Moravia glassworks supplied us with the first batch of our round bottle and we have been using it for the entire range ever since. The bottle is part of the manufacturer's identity and is not good when it changes with each outage in its availability.
Sklárny Moravia produces bottle with the iconic Žufánek logo in volumes of 100 and 500 ml in flint and amber glass. More stories and good drinks can be found on the website of the family distillery.