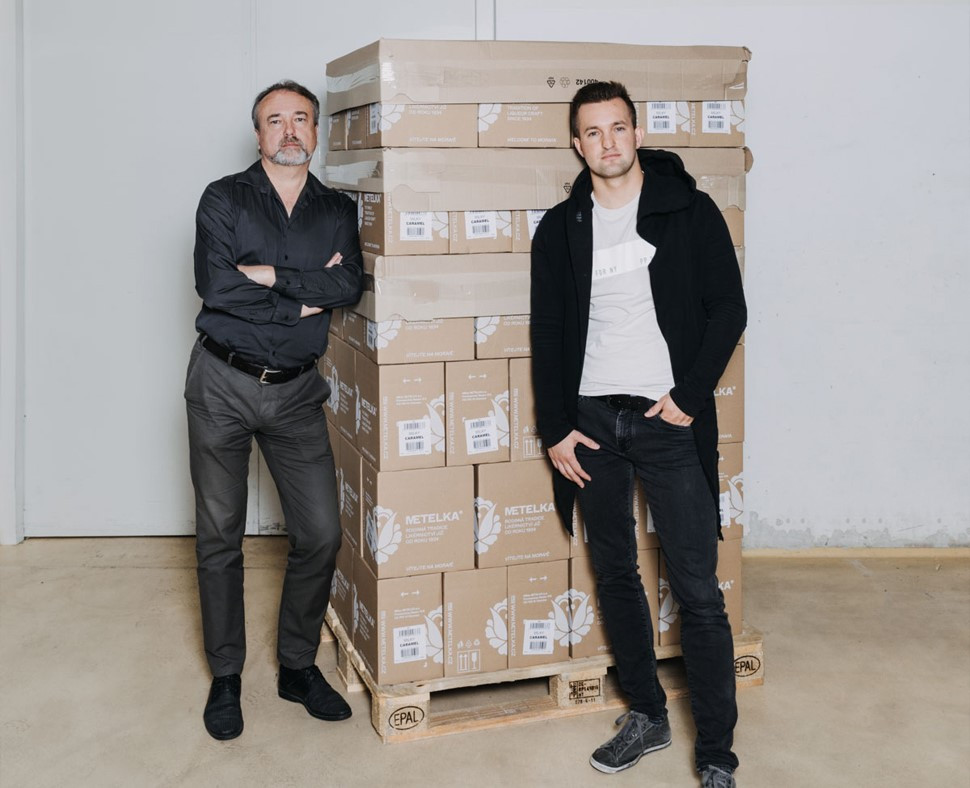 The production of liqueurs and spirits in the family of Antonín Metelka began in 1934 in Vyškov, South Moravia. In every branch of human activity, it is an important parameter for assessing the value of tradition. In the case of the production of liqueurs and spirits by Milan Metelka, it is a real tradition, inherited from father to son. Good tradition is therefore the first of the advantages of a liqueur from a remote village near Vyšková in Moravia.
After the revolution in 1991, the company named Metelka was only restored by the grandson of the founder, Mr. Milan Metelka (pictured left). His son, Mr. Jan Metelka (in the foreground), continues the long-standing family tradition.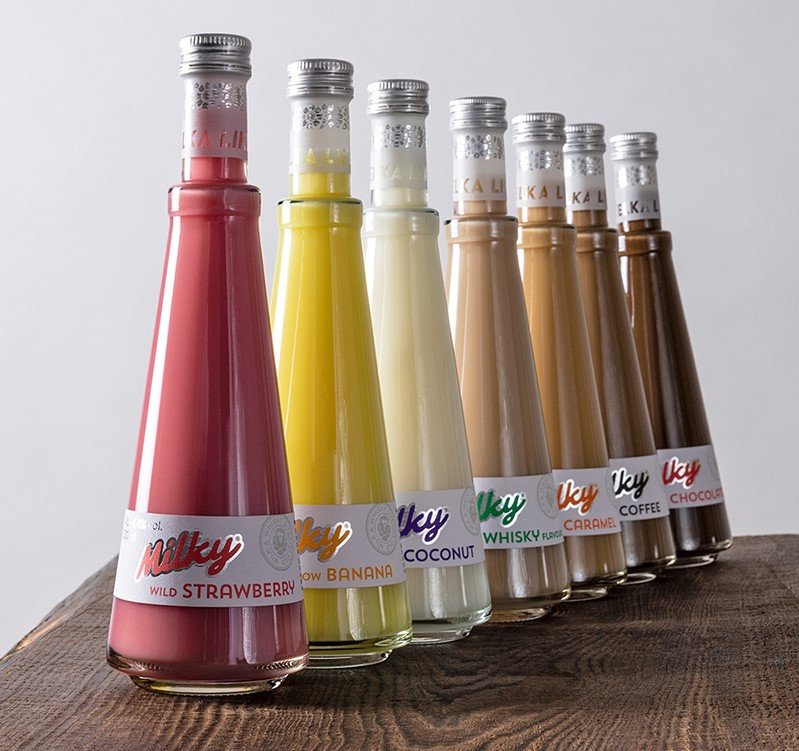 The very first MILKY bottles went to customers from the Moravian Prussia in 1997. Today, they are clearly the best-selling product line from the Metelka liqueur portfolio. "The bottles that Metelka is now using are eight years old and the labels fourteen years old. This has been an extremely long time in graphic design, "notes designer Jan Herynek.
He also received an order from Milan Metelka to develop a bottle that will build on his predecessors and will not only correspond to contemporary design, but will be timeless. "I should have kept the height of the bottle. I also wanted it to be simpler, cleaner in shape.
The whole development of the bottle design took about two years. During consultations with the glassworks, however, they encountered a problem. Surprisingly, they told us in one glassworks that the production of the proposed bottle is not possible, "Jan Herynek recalls the unexpected snag. All that was left was to try our luck elsewhere. They turned to the Sklárny Moravia in Úsobrno, where the Metelka liqueur already produces glass for a number of absinthes. "The local designer Jaroslav Endl Fiala immediately understood everything and we agreed on production with only small recommendations. At the end it's all about people, "admits relief Jan Herynek.
More story not only about milk liqueurs of many flavors can be found on the Metelka website.