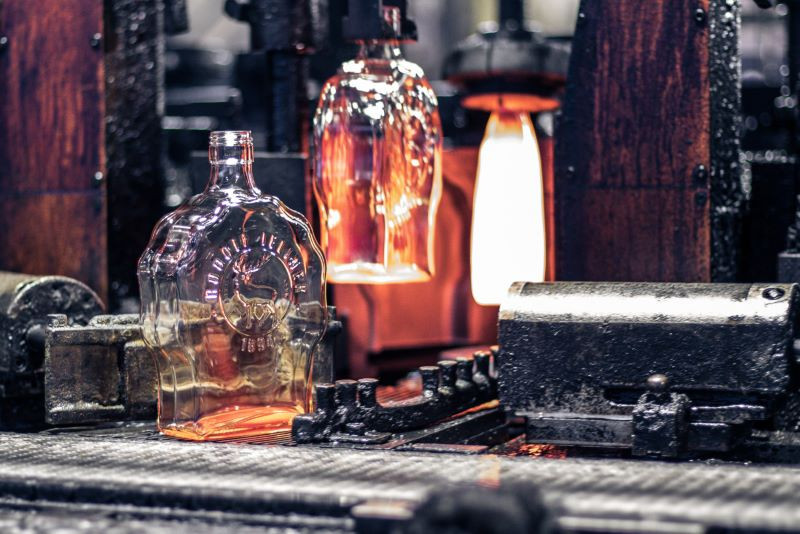 History of cooperation between Rudolf Jelínek a.s. and Sklárny Moravia spans over several decades. In 2017, there was a significant change in the design of the bottle, which is so typical of the Vizovice liqueur and is generally referred to as an "alarm clock" for its shape. The most significant change is the placement of the relief of the "deer" trademark on the back of the bottle.
Iconic bottles with deer are produced in glassworks in volumes of 500, 700 and 750 ml. A number of traditional alarm clocks, this time without an embossed deer, are complemented by bottles with a volume of 50 and 200 ml.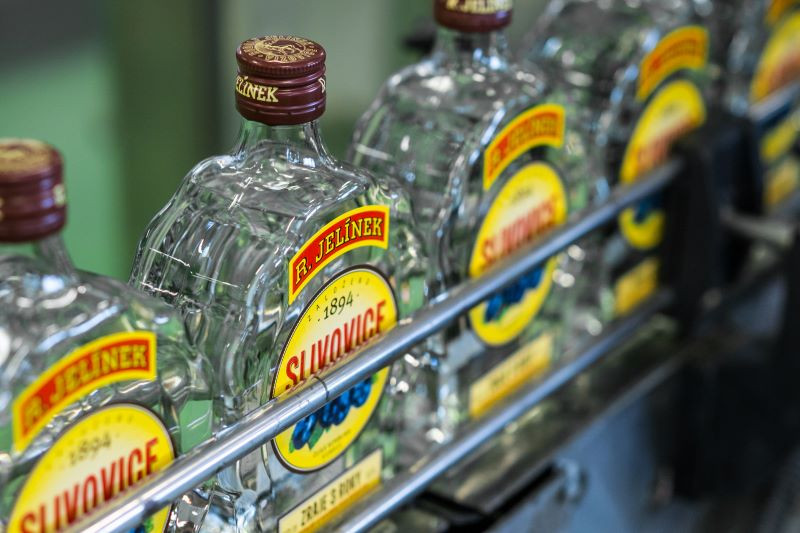 The tradition of producing fruit distillates has been maintained in Vizovice for more than 400 years. At that time, mainly malt residues after beer production, later grain or fermented wine were processed here. The traditional plum brandy started to be burned later. The greatest expansion occurred at the end of the 19th century, when Zikmund Jelínek, the father of Rudolf Jelínek, founded the first industrial distillery in Vizovice in 1891 and thus began the tradition of industrial production of fruit distillates in Vizovice.
You can learn more about the history of the company here.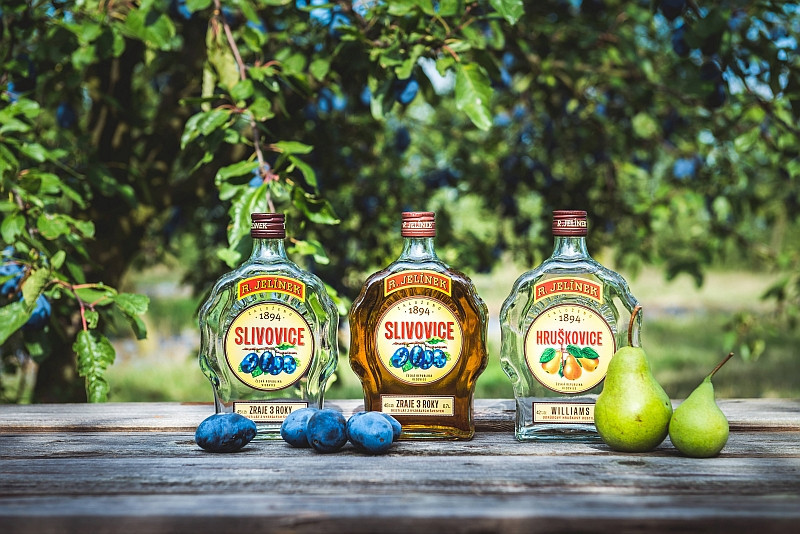 Thanks to suitable climatic conditions, fruit trees, especially plums, were extremely successful in the Vizovice region. At the end of the 19th century, it was possible to see more than 70,000 plum trees on the Vizovice hills. Therefore, it was quite natural for the company Rudolf Jelínek to continue this orchard tradition of its predecessors by planting its own orchards. In Těchlov in Vizovice, they started planting their own orchards in 2003 and they expand the area of their orchards every year.
You can learn more about the company's arboricultural activities here.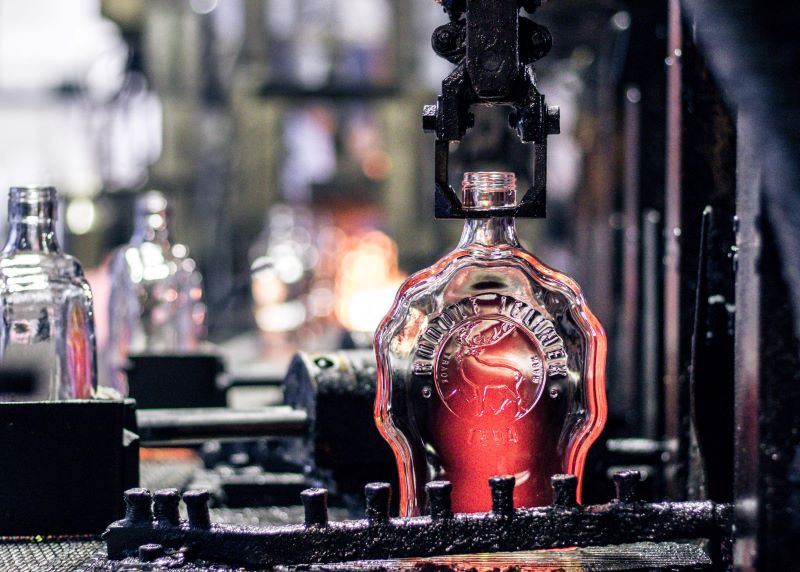 At present, Rudolf Jelínek is the largest plum grower in the Czech Republic. Products from Jelínek are a typical regional product that made this region famous far beyond the borders of our country.